Lot 181 –
Umayyad 118h (Ag). Dirham.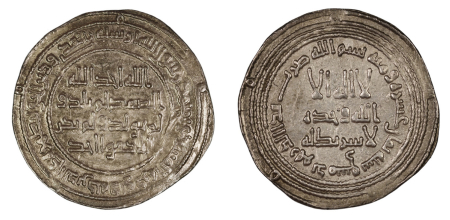 Lot 181
Middle East & Near East » Islamic Coins » Umayyad
Auction date
Sat 17 Oct 2020 at 13:30 (Europe/Zurich)
Description:
AH 118 (Ag) Dirham (Klat 362): Umayyad, Hisham, Dimashq. Well struck and fully legible; lustrous silvery surfaces with very light toning across both sides. In AU condition.