Lot 183 – Middle East & Near East » Islamic Coins » Fatimid
Fatimid 503h (Au). Dinar.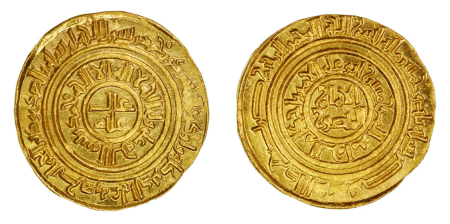 AH 503 (Au) Dinar (Nicol 2522): Fatimid Gold Dinar, Fully struck and well centred; sharp and fully legible details all around the coin. Smooth fields and very lustrous and reflective surfaces. In Brilliant Uncirculated condition.
4.2 g
Estimate
350 – 600 CHF
Auction date
Sat 17 Oct 2020 at 13:30:00 (Europe/Zurich)
Sold for CHF 420