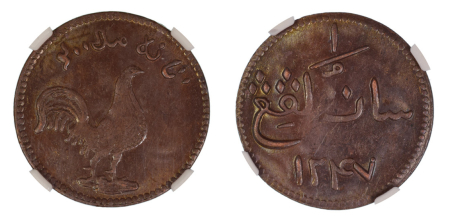 Lot 146
Asia & Australasia » Singapore
AH1247(1831) (Cu) Keping (Prid-30):. Brown surfaces with very light traces of blue; shimmering wavy lustre shows through under the toning.
Estimate: 125 – 175 CHF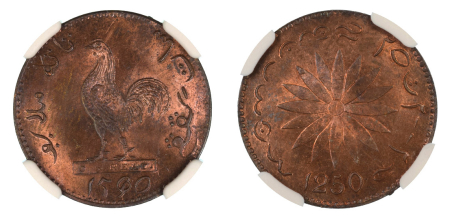 Lot 147
Asia & Australasia » Singapore
AH1250(1835) (Cu) Keping (Prid-33): C R Read. Fully struck with very sharp details all around; smooth and lustrous surfaces.
Estimate: 125 – 175 CHF