Lot 1079 –
Chile, 1840-So IJ, 8 Reales, extremely rare, graded XF 45 by PCGS, none graded higher
Lot 1079 –
Chile, 1840-So IJ, 8 Reales, extremely rare, graded XF 45 by PCGS, none graded higher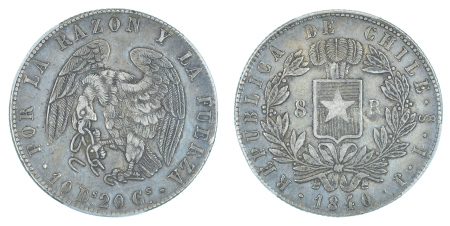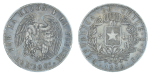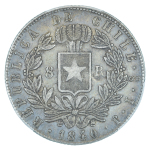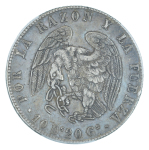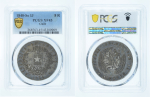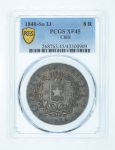 Lot 1079 –
Chile, 1840-So IJ, 8 Reales, extremely rare, graded XF 45 by PCGS, none graded higher
Americas » Chile
Price realised
16'000 CHF
Estimate
14'000 – 28'000 CHF
Auction date
Tue 15 Feb 2022 at 15:00 (UTC)
Description
Chile, 1840-So IJ, 8 Reales, graded XF 45 by PCGS, none graded higher.
Extremely rare, only 4,556 coins minted – a cleaned coin (UNC Details) was sold by Stacks in January 2020 for $13,000, another ungraded example was sold by Monedalia in June of this year for EUR 18,500 or CHF 20,000
KM -96.1
Catalogue ref:
PCGS XF 45
Please note that we are still working on adding images for the lots. If the lot you are interested in does not have images available yet, we invite you to check again in a few days.
If you still cannot find the images you are looking for in a few days, please send us a message. Important: don't forget to mention the lot number(s).
Thank you for your understanding.